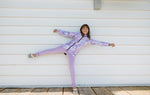 Rain or shine, do what you love
We believe that every kid should be able to have fun in the rain—and we've designed rainwear that is as durable and tough as your little one. Our toddler one piece rainsuits are the perfect rainy day companion. Featuring seasonal colors, functionality and comfort, it's the perfect combination of style and practicality.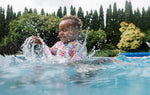 Made to take on sunshine, saltwater and sandcastles
Beach days are the best days, and we're here to help you make them even better. Each season we offer a new line of stylish and fun swimwear that your little one will want to rock at the pool or beach. With various styles to chose from your little one can be as confident as they are stylish.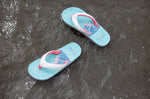 Oh, the places they'll go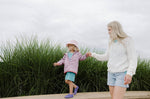 Your place for trendy summer styles she'll love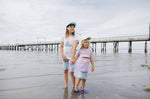 Head-to-toe effortless style